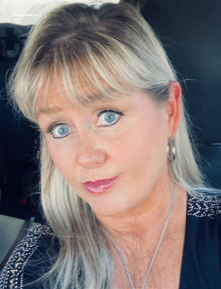 Dawn Greene, RN, BSN
Manager of Outpatient Surgery Center
2 Operating Room
6 Pre-op Rooms
8 PACU Bays
Surgery Scheduling:
The Surgery Scheduling department runs from 8:00 a.m. to 5:00 p.m. Monday – Friday with an hour break for lunch from 11:30 a.m. to 12:30 p.m. The Surgery Scheduler is available at 210-507-4141, and for immediate assistance during breaks or after hours, the Operating Room Manager is available at 210-880-9897.
Sterile Processing:
Comprised of 5 sterile processing technicians who are responsible for cleaning, decontaminating, processing, sterilizing, assembling, testing and managing the instruments and equipment needed in surgery. Sterile processing department staff plays a large role in helping prevent healthcare-associated infections.
Radiology:
Full-time licensed radiology technicians provide radiological support for the operating room, pre-admission testing, and post-anesthesia care unit.
Operating Room:
Two operating rooms that run from 7:00 a.m. to 5:00 p.m., Monday-Friday.

Tenured staff, including Registered Nurse Circulators, Certified Surgical Technologists, Anesthesia Techs, and OR orderlies.

Highly trained staff who are experts in the field of orthopedic and plastic surgery.
Surgical Procedures Include But Are Not Limited To:
Sports medicine

Hand and upper extremity surgery

Foot, ankle, and lower extremity surgery

Pain pump placement

Pain management, including epidural steroid injections, nerve root

block, and radiofrequency ablation.

ENT

Plastic Surgery

Cardiology

Osteoporosis Infusion Therapy